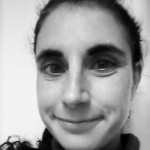 Varina is the newest member of the UEP team. As one of our Research Associates, Varina will be undertaking various mapping work across the ecosystems.
Following several years at Dow Jones Newswires, I wanted to do something completely different and undertook a degree in archaeology at UCL. Over the four year course, I become increasingly interested methodologies and analytical techniques exploring the socio-cultural, political, economic and ceremonial human use of space. I subsequently completed an MSc in GIS and Spatial Analysis, also at UCL, and took on several positions as a GIS technician for a range of archaeological landscape projects, providing maps and spatial analysis for project monographs, including Matthews, R. and C. Glatz (eds) 2009. At Empires' Edge; Project Paphlagonia Regional Survey in North-Central Turkey London: BIAA.
I later completed a PhD in major infrastructure planning (UCL Bartlett School of Planning / UCL Centre for Advanced Spatial Analysis, funded by the South East Development Agency). My thesis was entitled 'GIS-based indicators for the social impacts of mega urban transport projects', and sought to provide stakeholders – from national decision-makers to strategic master planners and local communities – powerful and informative maps on the social impacts of a mega project, which include spatial confinement, community segregation, accessibility and social exclusion.
I was also a researcher within the Omega Centre for Mega Projects in Transport and Development assessing what constitutes a 'successful' mega project, providing GIS and qualitative interview-based analysis for guidelines and lessons-learnt for transport policy. I have presented at UK and international conferences in the fields of geography and planning, and I am co-editing a volume with international contributions entitled 'Complexity in Major Project Planning'.
I have joined the UEP team to undertake mapping for the ecosystems. Although I am supporting all the ecosystems, I am working in greater depth on Aberdeen, Gateshead and Manchester-Salford. More specifically, I will be exploring relationships between cultural and community assets, social demography, leisure participation data and membership of organisations through geographic/spatial data at a range of geographic scales.
I am particularly interested in the work that UEP is doing to understand how socio-demographic factors interact with geographies of assets to frame participation. I'm also concerned with the geographic specificity of a particular place, and how that shapes cultural and leisure practices. This follows previous work exploring why there was limited community-wide participation in local planning consultation exercises, considering how to reverse feelings of disengagement some members of the neighbourhood felt with transformations in local urban design and transport infrastructure.
Londoner, keen cook, less successful baker, I also love running and playing the piano. Like many parents I spend most of my spare time taking my daughters to birthday parties, ballet, swimming and violin classes. I also organise a Saturday Family Walkers club, where we go wandering around the green belt, visiting woodland and farms and getting muddy.