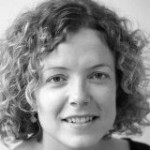 Catherine is contributing to a history of cultural indicators and undertaking some secondary data analysis, also co-ordinating  UEP's National Partner Advisory Board.
I have been working in research and evaluation in the private, public and voluntary sectors for over 14 years. My academic background is in statistics and economics, but for most of my career I have focused on arts and cultural research, with an emphasis on understanding cultural participation and its value. As a freelance researcher I have been involved in a range of interesting projects including: Culture Metrics: developing a new, shared approach to assessing quality in the arts and cultural sector; evaluating the artistic quality of Culture 2014, the official cultural programme of the Glasgow Commonwealth Games;  an impact study of CultureHive, a professional development programme run by the Arts Marketing Association to raise the standard of marketing and audience development across the cultural sector.
Previously I was Director of Research at Arts Council England where I was responsible for developing a national research programme and building an evidence base to inform strategy. I led the Arts Debate, a major public inquiry into the value of the arts, and developed an audience segmentation which is used by arts organisations and local authorities to develop campaigns and marketing strategies to attract new audiences for the arts. I was one of the founding members of the Culture and Sport Evidence programme, a multi-agency research programme led by the Department for Culture, Media and Sport to evidence the drivers, impacts and value of engagement in culture and sport.
My role in the Understanding Everyday Participation project is twofold. Firstly, I am contributing to a history of cultural indicators. I am developing a case study of the Taking Part survey, exploring its origins, rationale, development and design, and the relationship between the survey and the definition and measurement of Public Service Agreement targets for arts participation between 2000 and 2010. I am also helping to reanalyse existing datasets, including the Taking Part survey, to see what more they can tell us about everyday participation and its value.
Secondly,  I help to create a bridge between the Understanding Everyday Participation research and those who might benefit from its findings. I coordinate the project's National Partner Advisory Board which comprises representatives of 13 national bodies including the Department for Culture, Media and Sport, Creative Scotland and the National Council for Voluntary Organisations. The Board meets a couple of times a year to explore the project's recent discoveries and to help shape future stages of the research. In between meetings I work with partners and the rest of the research team to present research findings in ways that are accessible and relevant to cultural policy makers and practitioners.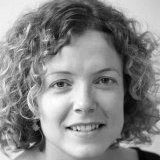 Since my son was born three years ago a whole new world of everyday participation has opened up to me, based in parks, playgroups and libraries that I had no idea existed before! Somehow my son has developed a love of old musicals – we watched On the Town at Christmas and we like going to see children's plays at local theatres. I like to run and if I can find the time to train this year I'm going to have a go at the London Marathon in 2016.