UEP researchers, Delyth, Jill, Mark, Lisanne, Andy and Susan present at the British Sociological conference 2015 on a UEP panel, organised by our Principal Investigator, Andy Miles
"In a challenge to the deficit model of participation that has helped to inform the canonisation and funding of particular cultural forms and activities by the state, this project is undertaking a re-evaluation of the relationship between participation and cultural value: firstly, by examining the meanings and stakes people attach to 'everyday' practices, such as hobbies, pastimes and informal social involvements; and secondly, by exploring the interplay between participation, time and place."
The papers will go some way to represent the project's extensive work across a PhD project and the six contrasting 'cultural ecosystems' across England and Scotland, using a mixed-methods frame comprising focus groups, secondary data analysis, interviews, ethnography, mapping and social network analysis to explore the situated nature, dynamics and meaning-making of everyday participation practices.
Drawing on early findings from work in the first three cases studies – in Manchester/Salford, Aberdeen and Gateshead – along with that from Susan's linked PhD project on well-being, the four papers in this session reflect more specifically on the process of boundary making through participation and how this is rendered empirically through the deployment of different methodologies.
To see the UEP abstracts, click the programme below.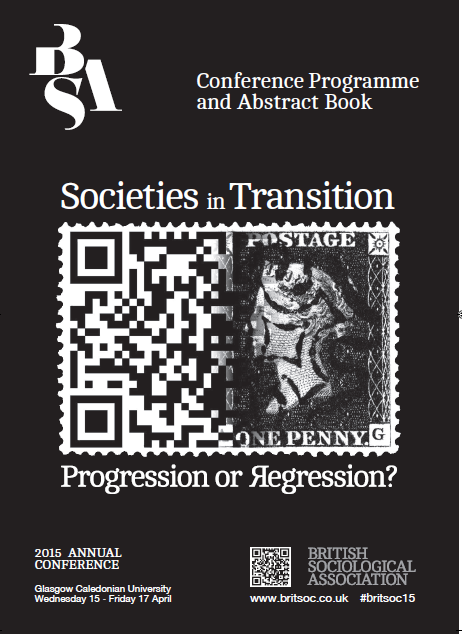 For the full BSA Conference programme, click here, or the banner at the top of this post