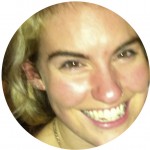 Ruth Webber reflects on a film she made on participation and heritage in West Bowling
The film's title, West Bowling Together, was inspired by sociologist Robert Putnam's seminal book Bowling Alone (2001). Putnam describes declining 'social capital' in the United States since the 1950s, and proposes the importance of civic participation and social interaction for developing and maintaining community. The piece is the result of the research I undertook for my Masters in Visual Anthropology and is an exploration of the relationship between heritage, place, identity and well-being.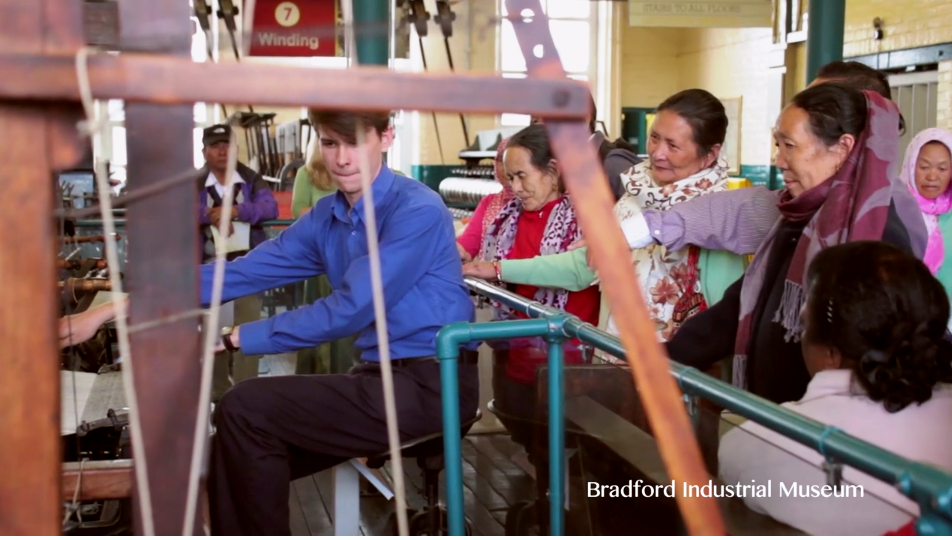 Click on the image to watch the film
Watching it back in the fourth month of my PhD, I can see many threads connecting the themes in this short project to the overarching concepts of the Understanding Everyday Participation project. UEP aims to expand conceptualisations of everyday participation and cultural value beyond the formal realms of museums and art galleries, where local stories are often left untold or told within a very top-down model. Claire Wellesley-Smith is a local textile artist and the facilitator of the group whose story we follow in the film. Claire's work has instead encouraged a sharing of personal memories and stories about the area of West Bowling, where this group met.
The Heritage Lottery Funded project the Fabric of Bradford ran from Hive, a community arts centre in Shipley, for two years, working with a number of groups across the city that saw participants learning new craft skills such as slow-stitching and dyeing with natural plant dyes, and learning about Bradford's textile heritage. Claire has worked to challenge the idea of heritage being hierarchical, building upon a re-presentation of the idea of heritage as being about "people really making connections with where they're from and why we're all here".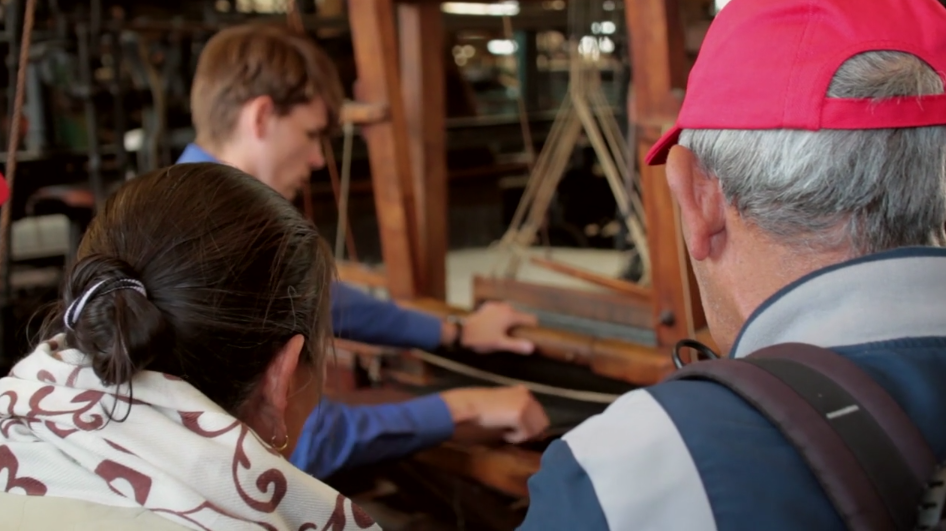 Click on the image to watch the film
In this film, we hear the group sharing their individual narratives of their relationship with the area of West Bowling. Polly's account that "even in Jamaica we know about Bradford…you are well-dressed when you wear Bradford cloth" is a glorious representation of the array of individual experiences of place that make up the varied interpretations of it, as embodied in everyday participation. As well as learning about the local heritage of their area, the group have the opportunity to learn new craft skills, which Claire suggests they are then able to either integrate into their lives, or share with others. This practice aligns itself with the possibility of facilitated participation becoming everyday, as has been explored in the UEP project, for example in the transition of activities provided for children in care into part of their non-facilitated participation in the Gateshead ecosystem  and problematises what that might mean for individuals who use facilities that are finite due to funding. This is perhaps most pertinently addressed when we hear the group deciding collectively to continue meeting beyond the last session. Their expressions of the value of meeting the people they have met and the things they have learnt about come together in this desire to carry on meeting each week. Both this small bit of research and the aims of UEP, consider how stories are told, who tells them, and in what context they might be re-told. What better environment for me to be situated in then, as I continue my journey considering how people make place and develop a relationship with their surroundings, and the role of formal participation within this practice, in its absence or presence.
For more on the Fabric of Bradford, please see: https://thefabricofbradford.wordpress.com/